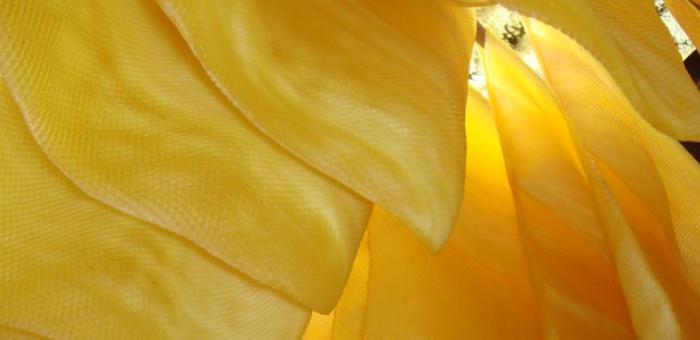 Description:
Ribbed smoked sheets are used in various industries due to their variety in the requirements on cleanliness and tear strength of the sheets. There are five major grades: RSS 1 to RSS 5. The difference in the grades is the result of the preparation of the coagulated field latex during the production of the Unsmoked Sheets. The sheets are selected and smoked at a controlled timing and temperature window to ensure that they are properly smoked without causing negative impact on the rubber properties. RSS grades still depend heavily on visual inspection, thus, there is a high probability of inconsistency in grading. Therefore, Thai Hua established a training program for our inspectors with periodic cross checks for their grading level to ensure that all our factory individuals are in sync.

Good grades:
RSS 1, RSS 2, RSS 3, RSS 4, RSS 5

Packaging:
30 kg, 33.33 kg, 35 kg individually wrapped in polyethylene bags in choices of wooden pallets/loosebale 60 kg, 90 kg, 111.11 kg powder coated bare bales
---
Process:

We collect our "Raw Material" from local farmers, Rubber Sheet as it comes to us contain humidity and
impurity that must be removed during the smoking and drying process.

RSS processing starts with the cleaning phase, rubber sheet is immersed in water tank with soap added, then
passed through a cleaning machine to remove external dirt.
They are hanged on bamboo stem for drying, the rubber sheets are put into an oven of dimension of about
4m wide by 8m depth by 6m height and stay there for 3 to 5 days depends on the thickness of the sheet.

The oven is heat by wood that we obtain from old rubber tree, because the temperature inside the oven is
maintained constant at about 70 degrees celsius.

After smoking, the rubber sheet becomes more transparent, impurity is hence more visible and removed.
Smoked sheets are then classified into 5 different grades,namely RSS1, RSS2, RSS3, RSS4 and RSS5
depending on many factors such as purity, elasticity, color, etc...

For "Bale" packing, the rubber sheet is pressed by hydraulic machine into a cube shape with dimension 60cm
x 60cm and weights about 111.11 kilogrammes/bales, which comply to international export packing.

For "Shrink Wrap", the rubber sheet is simply folded, put in a plastic bag of 35 kgs/bales, then 36 bles forms
a pallet of 1260 kilogrammes/pallets.

The RSS bale is coated with white powder, mixture of kerosoine and calcium carbonate, the coating helps to: *
protect the bales from sticking together,* ease to transprotation of the bales * ease the printing of
"Shipping Mark" as required by customer.

Finished Ribbed Smoked Sheet is presented in several forms: "Bales" are coated in white with shipping mark
printed and ready for delivery * "Shrink Wrap", Ribbed Smoked Sheet is not coated, but envelopped with
plastic film, this packaging may provide better protection against weather (humidity or rain) during transport.
* "Metal pallet" or "Good Pack" is also available